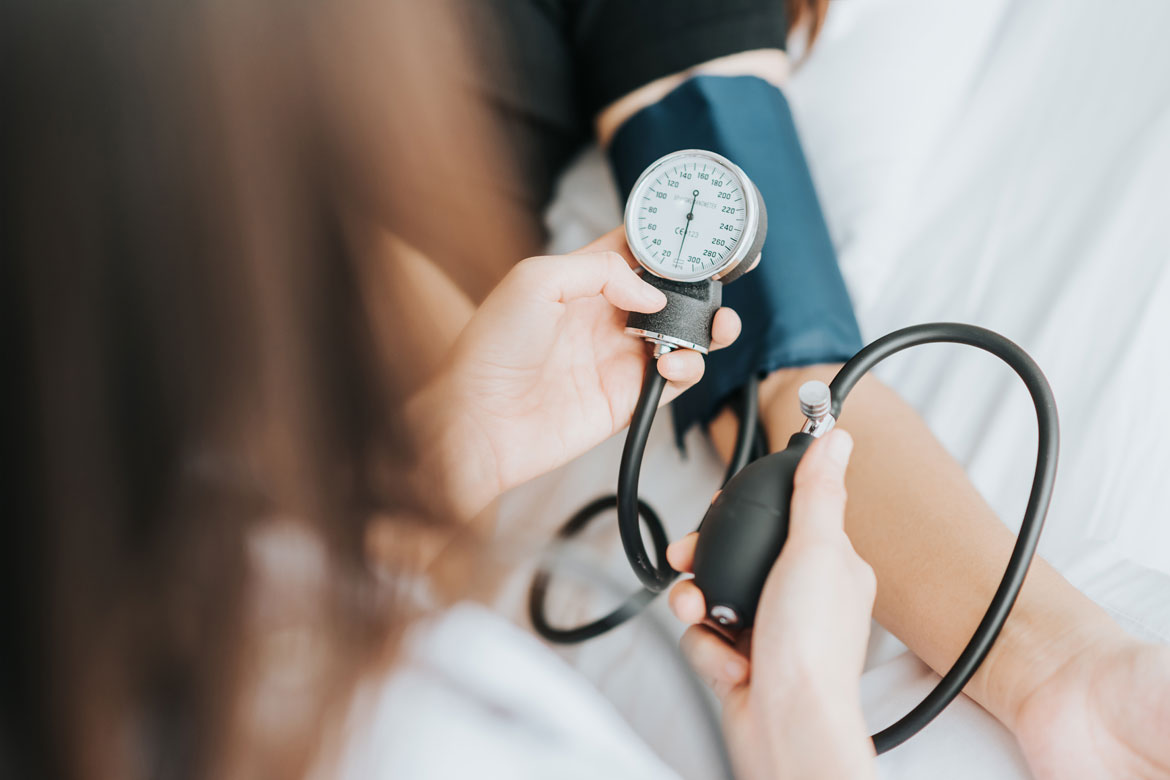 A Beginner's Guide to Health Screenings | Health Plus
21 Jan 2021
With a myriad of health check-up packages and health screening options available today, it can be confusing deciding which to go for. Read on and find out which types of health screening are most suitable for you.
What are health screenings?
A health screening helps to detect diseases or medical conditions in people. Health screenings involve consultation with a medical professional followed by physical examinations, laboratory, radiology and other tests.
Why should I go for a health screening?
Going for health screenings can help you to detect diseases and medical conditions at an early stage, even if you feel perfectly well. Diseases like diabetes, high blood pressure and high blood cholesterol may not have any symptoms at an early stage, and are often called "silent killers". Similarly, colon, cervical and breast cancer may start as pre-cancerous lesions and patients may not feel unwell. At times, the cancer may have developed to an advanced stage when one develops symptoms. Early detection of diseases through timely health screening allows for early intervention and prevention of complications without relying on the presence of symptoms as a gauge of one's health.
What are the types of health screening available?
Basic Health Screening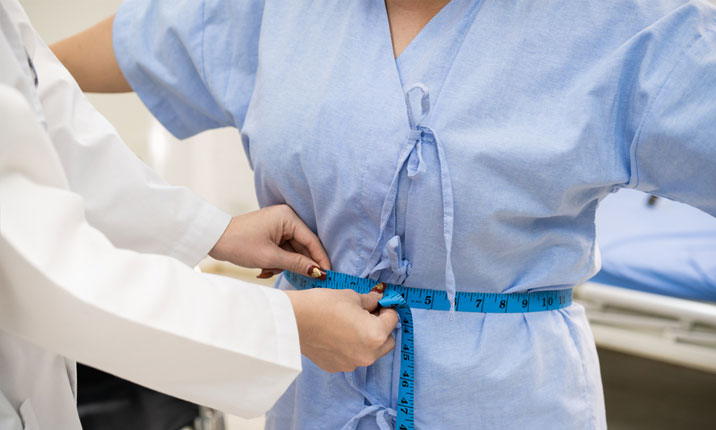 Basic health screenings generally include screening for obesity, diabetes, high blood pressure and high cholesterol. You should start monitoring your body mass index, waist circumference and blood pressure from 18 years old, and your blood glucose and cholesterol levels from 40 years old. If you have a family history of these medical conditions, you should begin screening at an even earlier age.
It has also become increasingly convenient for patients to have their blood tested. In the past, patients screening for diabetes and high blood cholesterol needed to fast beforehand. Now, there are alternative blood tests which do not require patients to fast, which test for Hba1c and non-fasting cholesterol levels as indicators for diabetes and cholesterol respectively.
Comprehensive Health Screening
Comprehensive health screenings consist of further health tests in addition to a basic health screening. Although there are many different tests available, not all of these additional tests can benefit everyone. Doctors will assess patients based on their risks factors and lifestyle habits that can lead to a disease. This risk factor assessment commonly considers the patient's family history of chronic or hereditary diseases, occupation and whether they smoke. The benefits and risks of these tests are also discussed with patients. For instance, although the treadmill stress test can detect coronary heart disease in some people, it may also give rise to false positive results in a small group of patients. The false positive results can lead to more invasive cardiac tests, causing unnecessary anxiety in patients.
Specific Health Screening
Nowadays, cancer screening has become increasingly important. Early detection has been proven to be able to save lives. To date, there is strong evidence to support the screening of colon, breast and cervical cancers which are highly treatable when detected early. Adults aged 50 years and above should undergo a stool test for blood or colonoscopy for colon cancer screening. Females aged 50 years and above are recommended to be screened regularly for breast cancer. Individuals with high risk for colon and breast cancers, such as individuals with a strong family history of these cancers, should undergo screening at an earlier age. In addition, females above the age of 25, who have had sexual intercourse, should be screened for cervical cancer. The Pap smear and HPV DNA tests are good screening tools in early detection of cervical cancer.
Are tumour markers helpful for cancer detection?
At present, there are two tumour markers which can be used to screen for liver and prostate cancers. The Alpha-Fetoprotein (AFP) tumour marker test is recommended for the screening of liver cancer in hepatitis B carriers or individuals with liver cirrhosis (a condition in which the liver does not function properly due to long-term damage). For prostate cancer, the Prostate-Specific Antigen (PSA) test is a useful screening tool for prostate cancer in men aged 50 - 70 years old. Other tumour markers have a limited role in the detection of cancers because they are not specific in diagnosing cancers and there are more suitable cancer-screening tests available.
Screen for Life at Parkway Shenton
Parkway Shenton offers the Screen For Life (SFL) programme, a national subsidised health screening programme for Singaporeans. Eligible Singaporeans can enjoy subsidies for chronic diseases (obesity, diabetes, high blood pressure, and high blood cholesterol), colon cancer, breast cancer and cervical cancer screenings. The eligibility of the tests depends on one's age. The cost of the tests varies according to the population that you belong to. Senior citizens holding a Pioneer Generation Card, you need not pay for the above tests as they are fully subsidised. If you hold a Merdeka Generation Card, Blue or Orange CHAS card, eligible tests only cost $2. Other eligible Singaporeans will need to pay only $5. The fee covers the cost of the tests and doctor consultation for your visit, and the first follow-up consultation, if required.
Which health screening tests should I go for?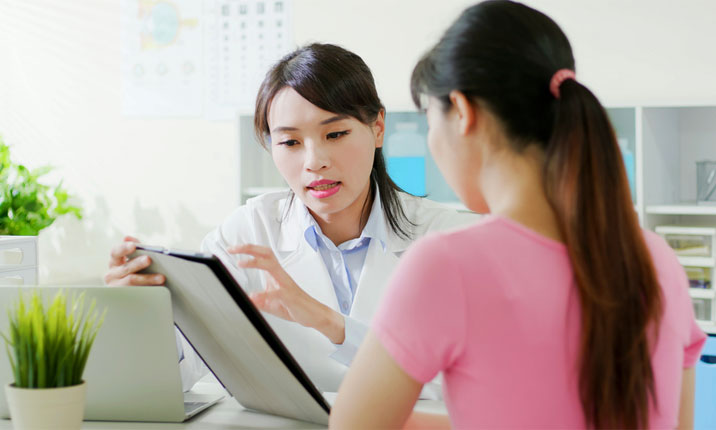 You are strongly encouraged to consider the screening tests listed in table A. If you have certain risk factors, you may wish to consider a more comprehensive health screening with the specific tests listed in table B. Our doctors will be able to discuss with you and guide you towards making the best decision for your health screening.
Table A: Age-specific health screening tests recommended for the general population
Recommended for
Disease
Screening test
Frequency
Individuals aged 18 years and above
Obesity
Body Mass Index (BMI)
Waist circumference
Once a year
Hypertension (high blood pressure)
Blood pressure measurement
Once every 2 years or more frequently if recommended by doctor
Individuals aged 40 years and above
Diabetes Mellitus
Fasting blood glucose or HbaA1c
Once every 3 years or more frequently if recommended by doctor
Hyperlipidemia (high blood cholesterol)
Fasting or non-fasting cholesterol profile
Individuals aged 50 years and above
Colorectal cancer
Fecal Immunochemical Test (Stool Test for blood)
Once a year
Colonoscopy
Once every 10 years
Women aged 25 – 29 years, who have had sexual intercourse
Cervical cancer
Pap Smear
Once every 3 years
Women aged 30 years and above, who have had sexual intercourse
Human Papillomavirus (HPV) DNA Test
Once every 5 years
Women aged 50 – 69 years
Breast cancer
Mammogram
Once every 2 years
Table B: Health screening tests that may benefit patients with specific risk factors.
Disease
Screening test
Cardiovascular system
Coronary Heart Disease
Apolipoprotein A and B
hsCRP
Electrocardiography (ECG)
Treadmill Stress Test
CT Coronary Calcium Score
Abdominal Aortic Aneurysm
Abdominal Ultrasonography
Peripheral Vascular Disease
Ankle Brachial Index
Endocrinology
Thyroid Disorder
Thyroid Function Test
Gastrointestinal system
Colorectal Cancer
Fecal immunochemical test (FIT) – DNA test
CT Colonography
Gastric Cancer
Esophageal-Gastro-Duodenoscopy
Liver Cancer
Alpha-Fetoprotein
Ultrasound Hepatobiliary System
Genitourinary system
Diabetic Albuminuria / Nephropathy
Urine Microalbumin / Creatinine ratio
Kidney Disorder / Dysfunction
Kidney Function Test
Urine Analysis
Prostate Cancer
Prostate-Specific Antigen (PSA)
Hematological (blood) system
Anaemia (Iron-deficiency)
Full Blood Count
Thalassemia
Thalassemia Screen
Infectious disease
Chlamydia and Gonorrhoea
Urine or Cervical / Urethral Swab for PCR
Hepatitis B Infection
Hepatitis B Screen
Hepatitis C Infection
Hepatitis C Screen
HIV
HIV Screen
Intestinal Parasitic Infection
Stool for Ova, Cyst and Parasites
Rubella
Rubella Serology
Syphilis
Syphilis Enzyme Immunoassay (EIA)
Treponema Pallidum Particle Agglutination / Treponema Pallidum Hemagglutination
Tuberculosis
Chest X-ray
Interferon-Gamma Release Assay
Tuberculin Skin Test
Musculoskeletal system
Osteoporosis
Bone Mineral Density (BMD) Scan
Spastic Hip Displacement
Pelvis X-ray (Antero-posterior)
Neurological System
Cerebral Aneurysm
MRI / MRA Brain
Obstetric and Gynaecological system
Breast Cancer
MRI Breast
Endometrial Cancer
Ultrasound Pelvis
Ovarian Cancer
Transvaginal Ultrasound
Antenatal and Fetal Abnormalities (Congenital)
Antenatal and pregnancy screening tests
Down syndrome
Down syndrome screening
"Maternal colonization with GBS in pregnancy
Vaginal and Rectal swab
Ophthalmology (Eye)
Retinopathy of Prematurity
ROP Screen
Diabetic Retinopathy
Retinal Fundal Photography
Otorhinolaryngology (Ear Nose and Throat) System
Hearing Loss in Adults
Audiometry
Nasopharyngeal Carcinoma
Nasopharyngoscopy
Tumor Marker for NPC (EBV-EA-EBNA-1)
Respiratory system
Lung Cancer
Low-dose CT Screening
Find out more about health screening packages to choose the right one for you!


Need to book a health screening? You can use DigiHealth to check real-time availability, book an appointment and receive confirmation on your health screening appointments. Learn more about the app or download it on the App Store or via Google Play.
Article reviewed by Dr Chew Chun Yang, family physician at Parkway Shenton, Serangoon Central
References
The ABCs of Health Screening. (2020, November 23). Retrieved December 24, 2020, from https://www.healthhub.sg/live-healthy/403/abcs_of_health_screening
Report of the Screening Test Review Committee (Rep.). (2019, March). Retrieved December 24, 2020, from Academy of Medicine, Singapore website: https://www.ams.edu.sg/view-pdf.aspx?file=media%5c4817_fi_59.pdf&ofile=STRC+Report+March+2019.pdf